April 28, 2021
A Bullish Thesis on Sports Betting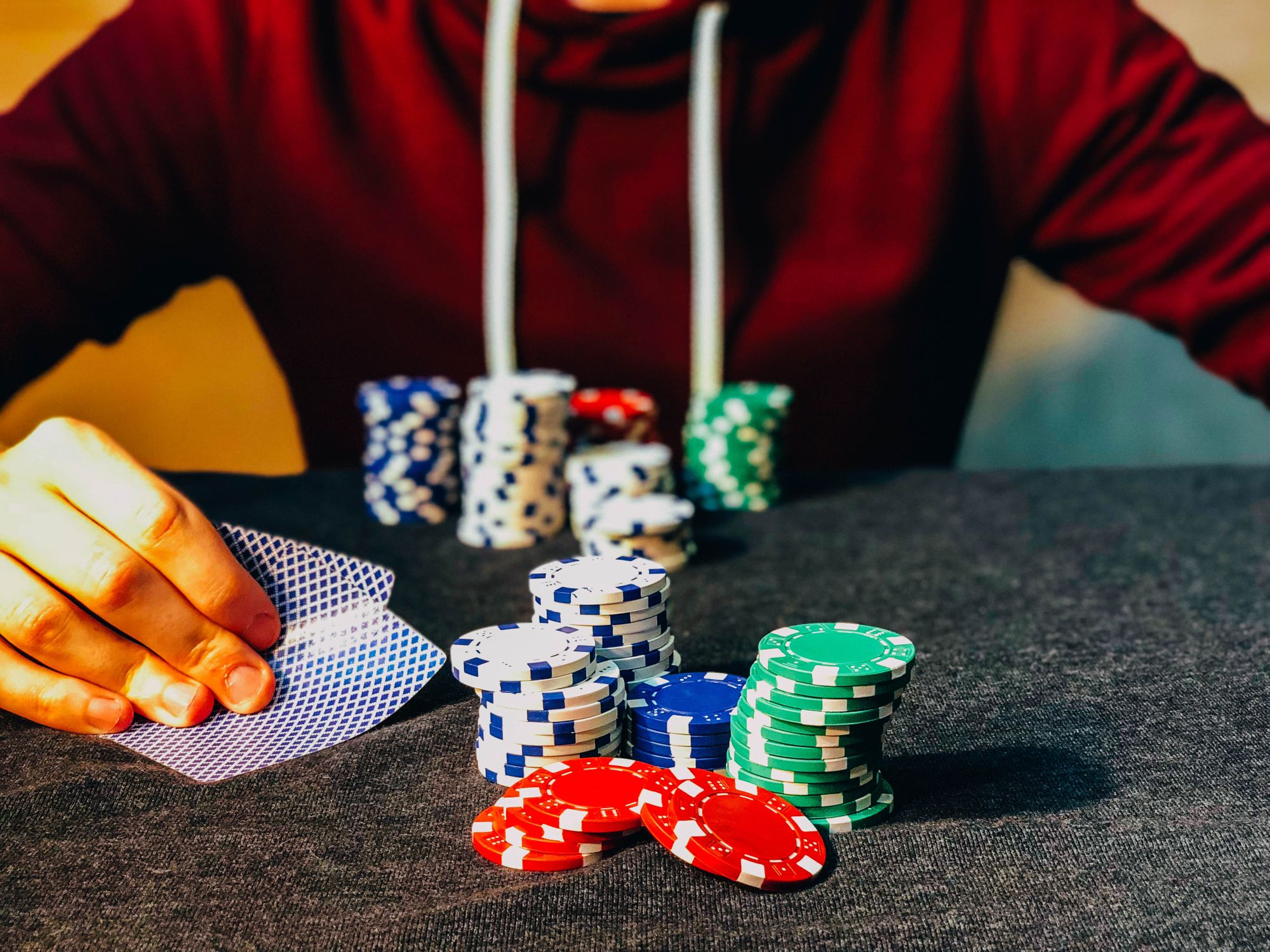 Unless you have been living under a rock, you have probably heard about the rise of legal and mobile sports betting in the United States along with some of the names of big players such as MGM Resorts International (MGM), Draft Kings (DKNG), Fan Duel(PDYPY), and Penn Nation Gaming (PENN).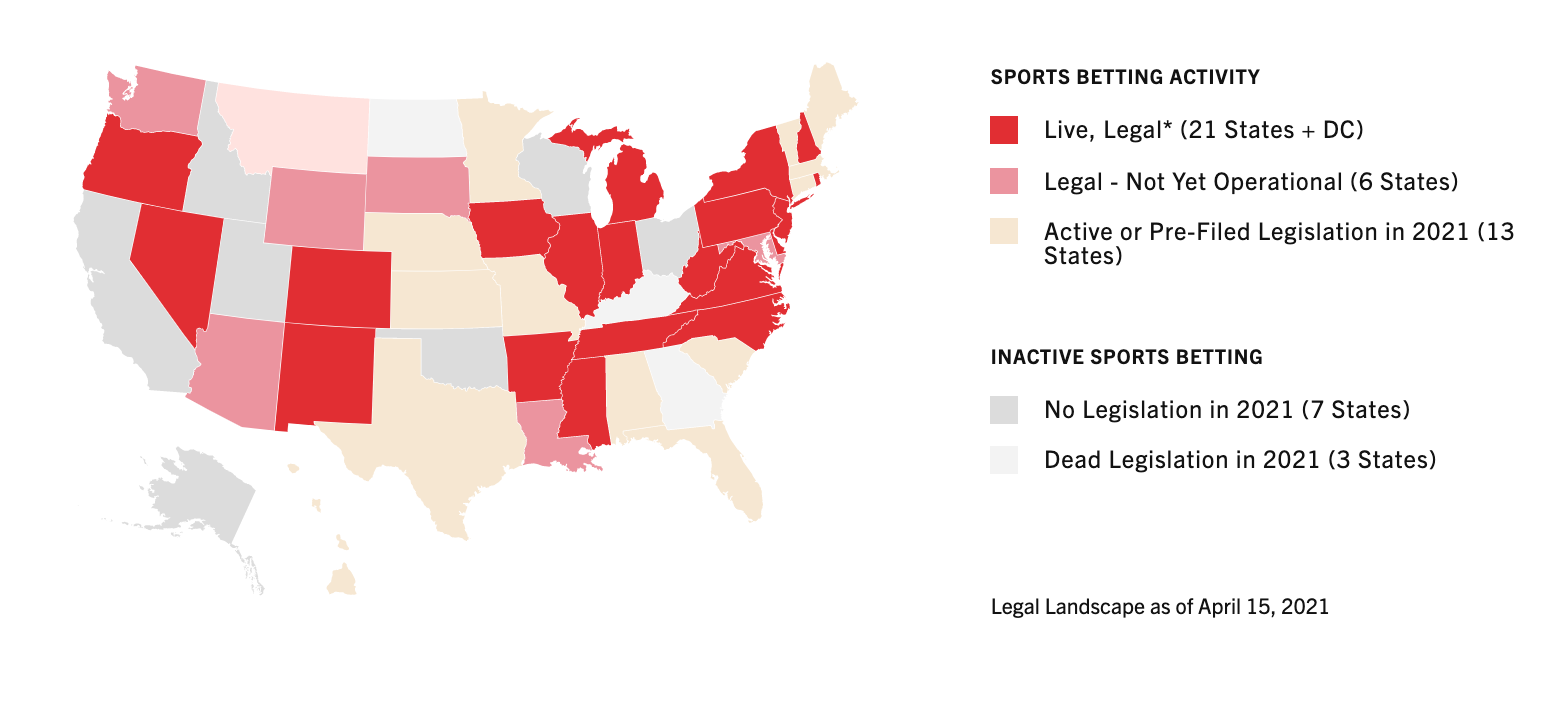 As of April 15,2021, 21 states have some form of legal Sports betting, another 6 have sports betting bills passed, 7 have active or pre-filed legislation and another 10 have no and/or dead legislation. Fast forward to today and these numbers have changed slightly due to the passing of a sport betting initiative in Florida on April 23, 2021.
So why should you care?
Legal sports betting in the United States is one of many industries in its infancy (much like the legal Cannabis industry) that has massive growth potential. Goldman Sachs recently published a note to its clients stating the following:
"We expect a combination of favorable legislation and consumer adoption to drive growth in US online sports betting and Internet gambling (i-Gaming) from $900 million/$1.5 billion markets today to $39 billion/$14 billion in 2033, equating to 40 percent/27 percent CAGRs for over a decade," said Goldman in a note to clients."
This projection is much higher than most the companies in the industry have announced. During Draft King's most recent investors day, they shared projections closer to a $22 billion total addressable sports betting market assuming 100% legalization.
Either way, this amount of potential growth presents a massive opportunity for both companies and investors alike.
In the short term, this space is volatile (making it great for options plays), but is something that I feel will lead to great longer term returns with the endless amount of catalysts in the space (legalization, partnerships, etc) as long as investors can ignore the short term noise. With the large amount of room for market growth, sports betting is an industry I am bullish on and am currently holding multiple long positions in the sector.
Takeaways
If you are considering taking a position in the sports betting space, consider your risk tolerance. With how volatile single stocks can be, risk adverse investors can alternatively take a position in an ETF such as BETZ which holds positions in many companies in the gaming/betting industry.
To stay up to date on legalization news, check out the state gaming map on American Gaming which is updated regularly.
Feel free to leave questions in the comments below or on twitter.
Happy Trading!
Photo by Chris Liverani on Unsplash