May 20, 2022
5.20.2022 Market Update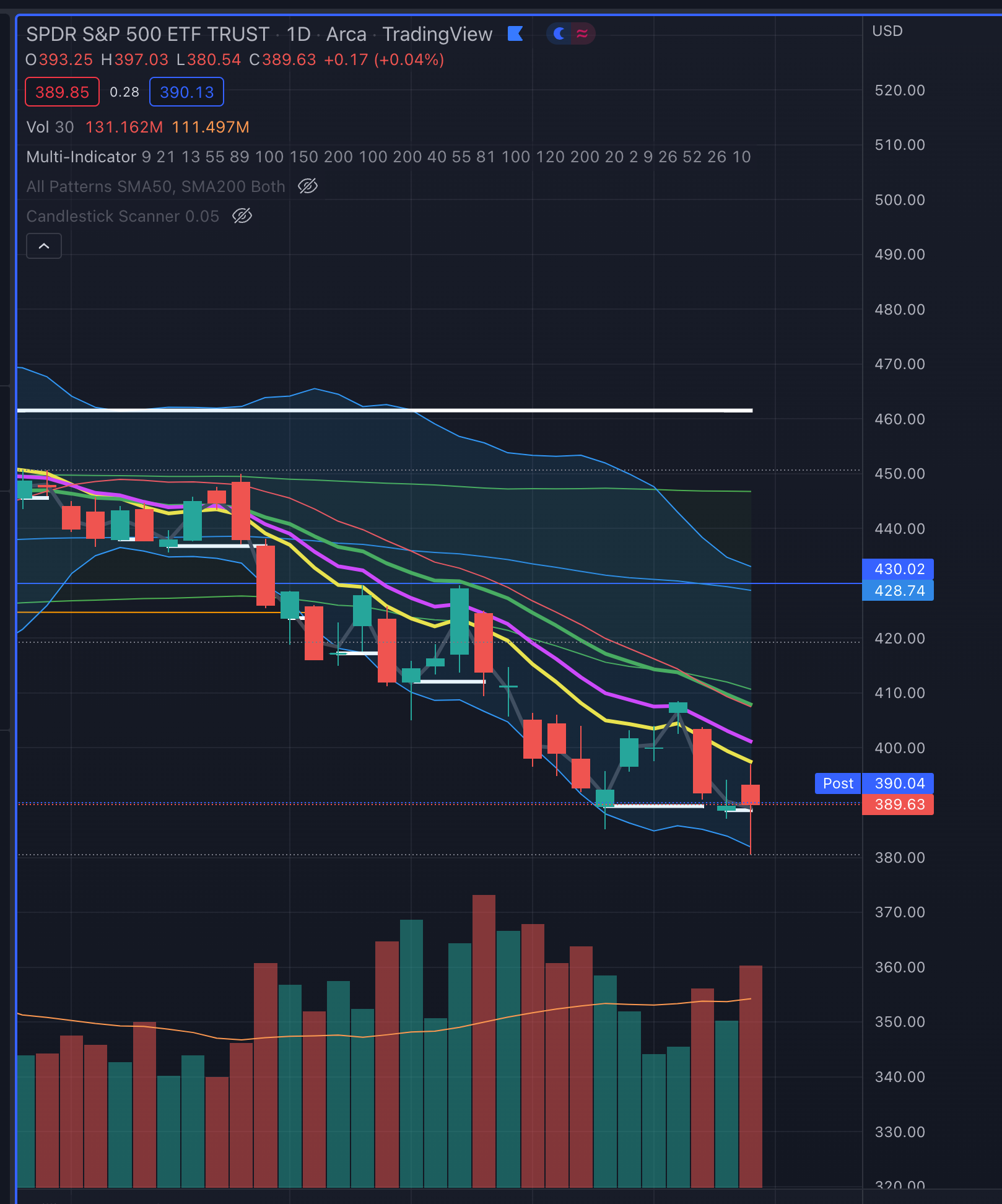 We have come to the close of another crazy week on the market. The SP500 is flirting with bear market territory (20% below a high), and was in that territory most of the day today until the rally (most likely a short squeeze) into close.
The market is at yet another critical level and and appears to have barley held a double bottom around 389.50 on SPY (our favorite SP500 ETF).  With so much uncertainty between the fed, the Ukraine situation, and supply chain issues, we are far from out of the woods. Until proven otherwise, the trend continues to be buy the dip and sell the rip.
Feel free to leave questions in the comments below or on twitter.
Happy Trading!