October 7, 2022
10.7.2022 Market Update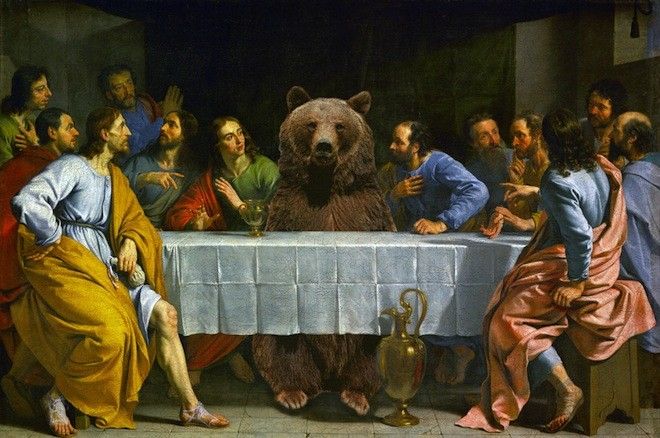 After a better than expected jobs report aka lower unemployment lower  and higher Nonfarm payrolls better than expectations (show below), the market sold off hard, with the SPY ending down -2.79%. This "good" jobs news is bad for equities as it gives the Fed the green light to continue on their path of raising interest rates (their favorite tool for  combating inflation).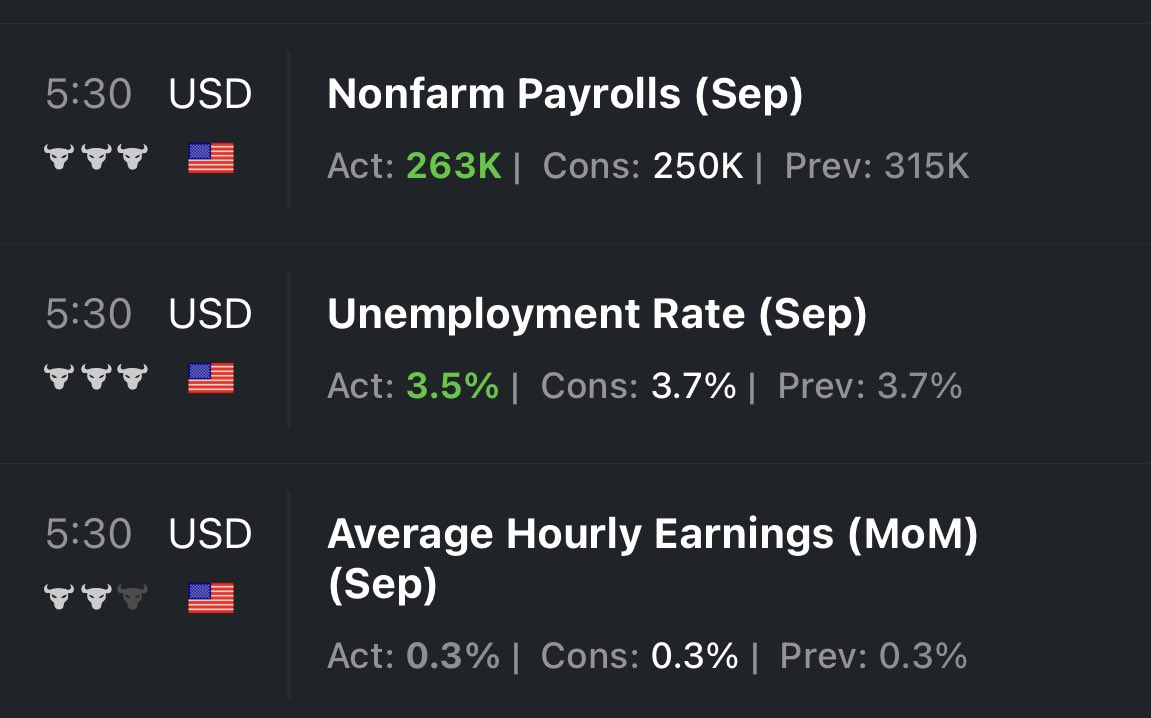 This dip took SPY down out of its daily balance and blew through our short term downside target of 366.57. SPY touched October's 3rd low but closed right at the top of the downward channel we drew last week. For now we are in are back to last week in terms of price and remain cautious as the wild moves that we are seeing (very characteristic of a bear market) are hard to predict in either direction.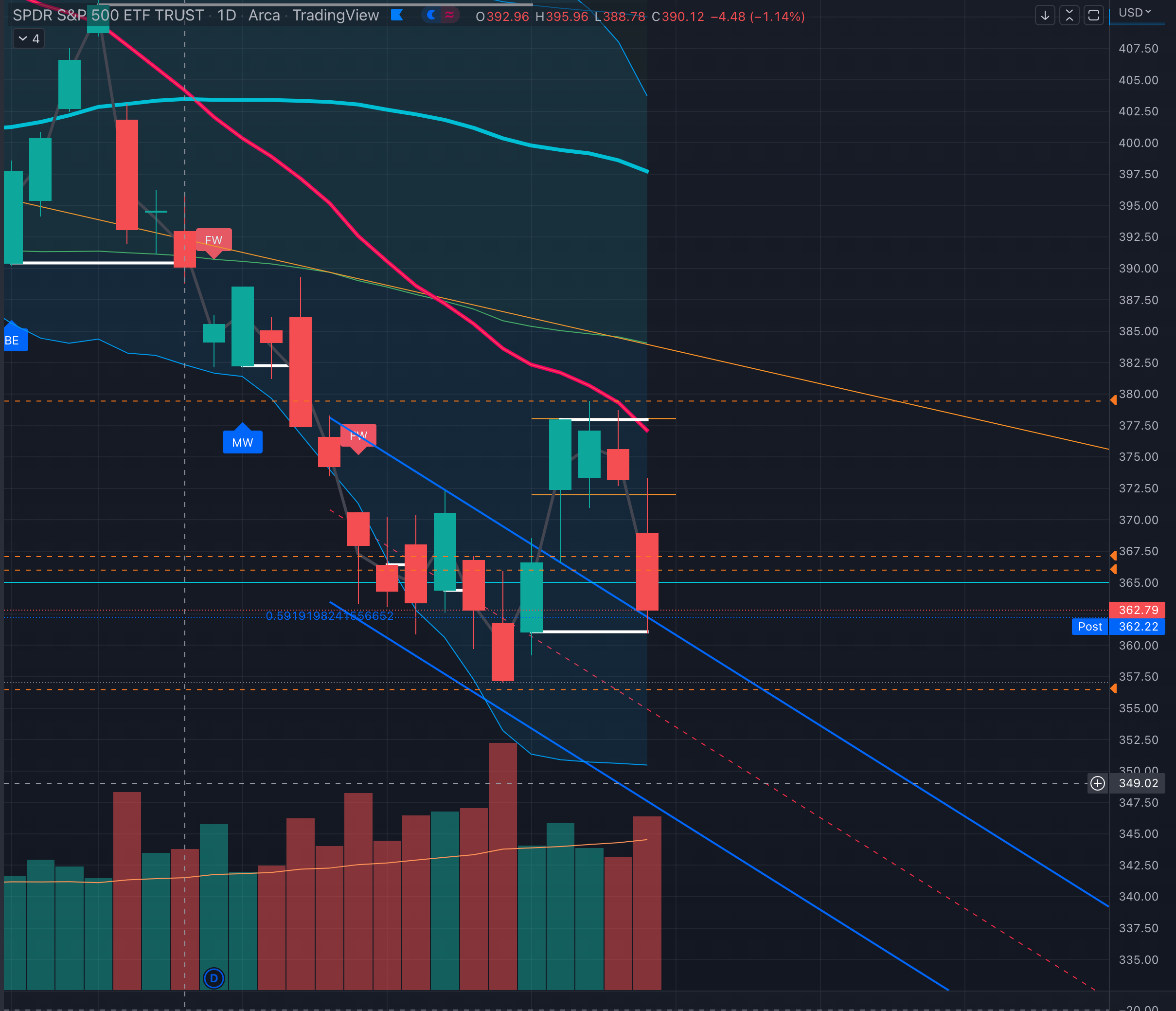 These signals are all point back to our favorite 2022 theme of "shorting the rip" aka selling or shorting at every spike up in price. For now we find no reason to be bullish with earning season just starting, a big CPI (inflation number) next week and a fed with the foot on the gas, raising rates and opening their mouth every chance they get.
Short Term SPY Targets.
Downside: 357.04 - 2022 Yearly Low
Feel free to leave questions in the comments below or on twitter.
Happy Trading!